To find out more about outsourcing and explore how it can help your team to solve production challenges
Download our FREE GUIDES. They look at the benefits of creative production outsourcing, what to consider in a production partner, and tips on how to get started with outsourcing.
Download Now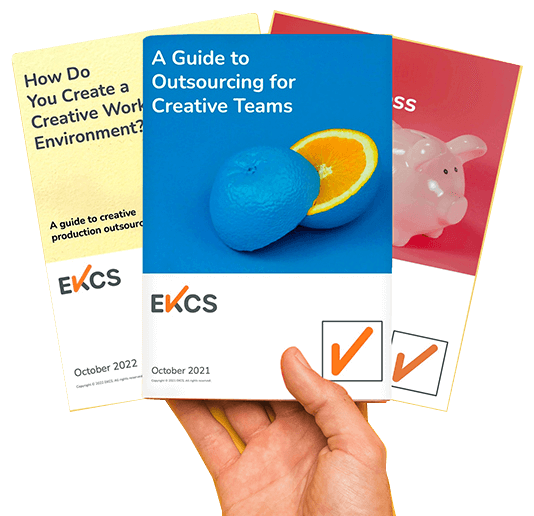 Discover how EKCS can help your team to solve their unique creative production problems and gain efficiencies.